Console: Entertainment System
Broken Nintendo Entertainment System, polyurethane foam, latex paint
The Console series is a group of found-object sculptures created from the popular video game systems of my youth. Once the height of entertainment technology, these Nintendo and Sega systems have with time become obsolete, and have now entered into a nostalgia-driven status as retro collectors' items. Filled from the inside with expanding foams and colorful latex paints, these electronic corpses display an almost fungal sense of growth-from-decay.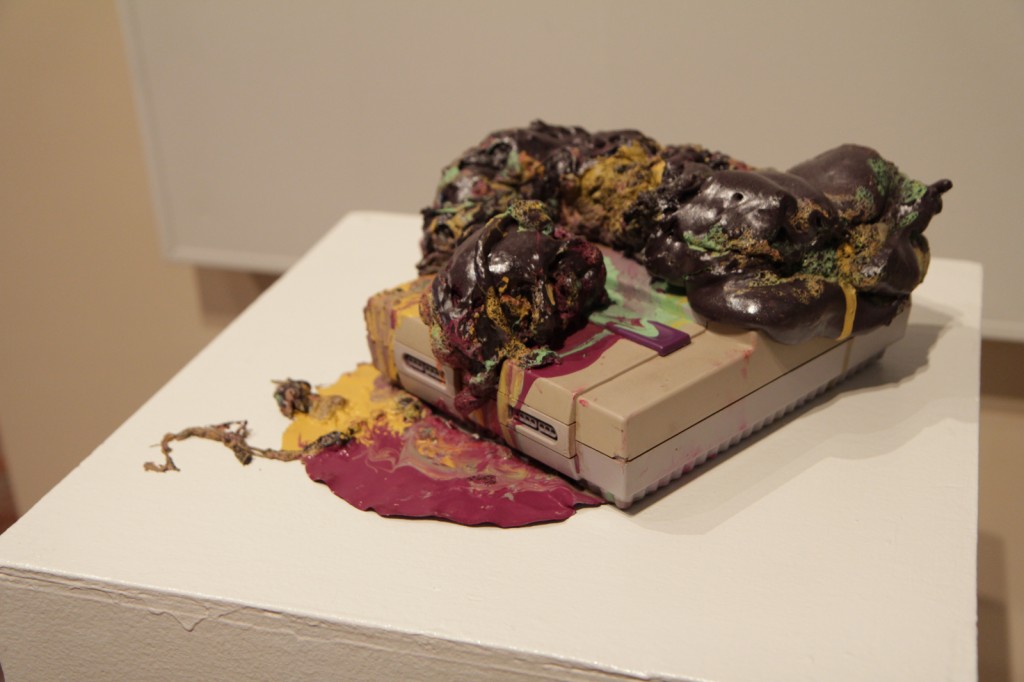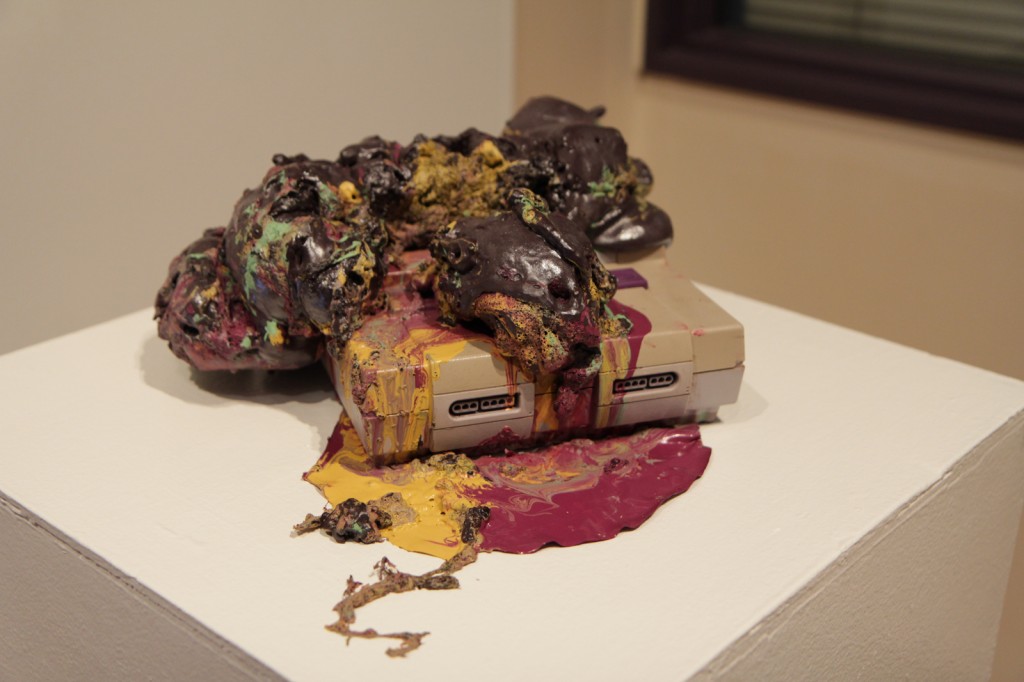 Console: Super Entertainment System
Broken Super Nintendo Entertainment System, polyurethane foam, latex paint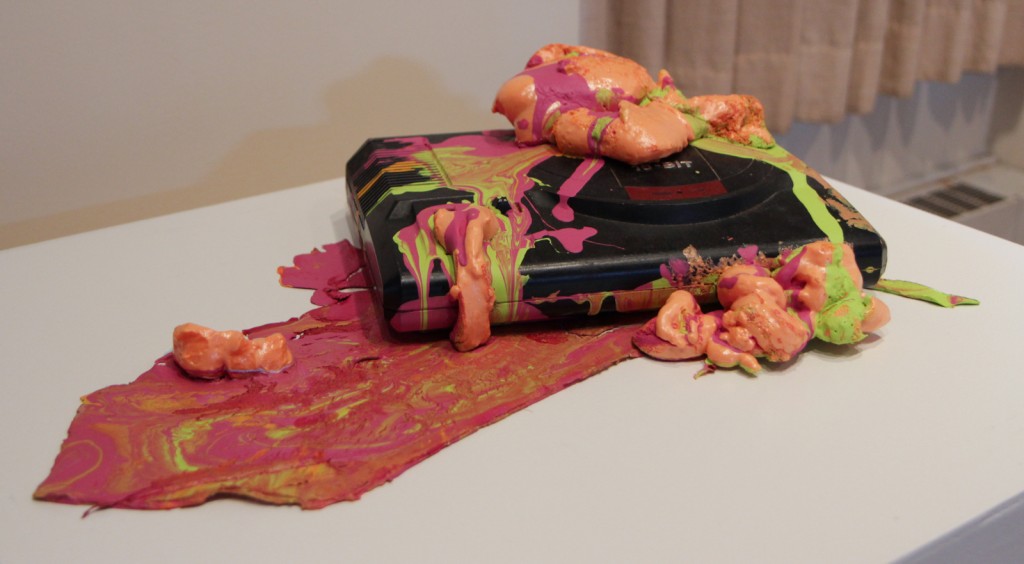 Console: Genesis
Broken Sega Genesis, polyurethane foam, latex paint